Welcome to Qadirabad Cantonment Sapper College
Qadirabad Cantonment Sapper College is an academic institute located at Dayarampur Bagatipara Natore. Its institute code (EIIN) is 123887. It was established on 19 August, 1995. The institute has following 3 disciplines : Humanities, Business Studies, Science. It has Day shift. Its management is Special.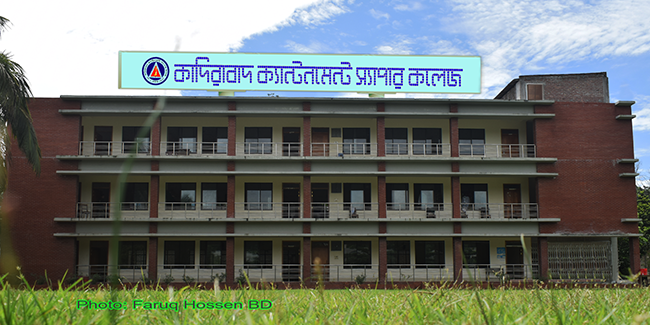 Aliquam erat volutpat. Sed id auctor risus. Orci varius natoque penatibus et magnis dis parturient montes, nascetur ridiculus mus. Nam vel volutpat odio. Nam elementum ultricies risus, id suscipit ipsum dictum sed. Donec interdum, dui at volutpat molestie, sem diam finibus erat, eu facilisis dui mi sed lectus. Praesent at bibendum velit. Morbi laoreet tortor id metus semper, ut scelerisque libero commodo. Proin efficitur condimentum lobortis. In consectetur fringilla convallis. Aenean a tristique odio. Morbi rhoncus dapibus sem sit amet aliquam. Proin at viverra nisl, vitae fermentum odio. Nunc sodales turpis eget nunc tempor pellentesque. Sed tincidunt lacinia ante non tincidunt.
Suspendisse hendrerit pellentesque ante quis tempor. Morbi ac fringilla libero. Morbi in placerat dui. Nunc hendrerit metus eu quam convallis tincidunt. Etiam consequat elit dolor, in cursus elit egestas a. Fusce in scelerisque nulla. Nullam vehicula luctus ipsum, ut sodales lectus pharetra id.